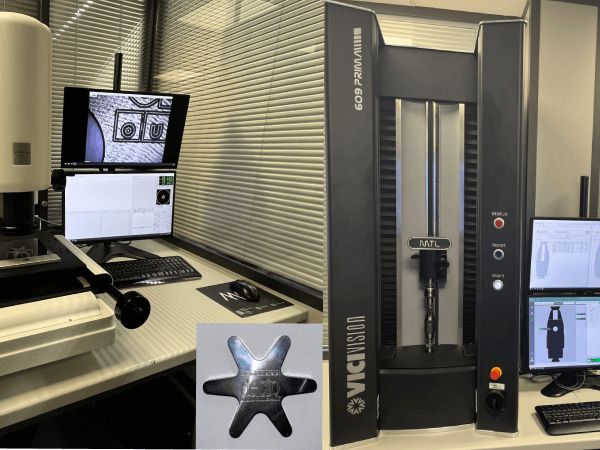 New Duo of Optical Measurements
Here They Are !
We just took delivery of the last couple of our new measurement instruments.
An optical measuring machine that clamps the part just like a lathe would. The Vici Vision PRIMA P609, for all your parts up to Ø65mm and 600mm in length !
A 3D optical measuring machine, MicroVu SOL 165, manual, with automatic detection, and an easy-to-use interface.
This pair of optical measuring systems allows us to combine measuring automation with a fast and simple access to daily measuring operations of our products.
Those two machines, launched in 2022 by our partner MCE Metrology, are the first two machines to be installed in France.
That is where training starts for all the staff at AUVERDEC !