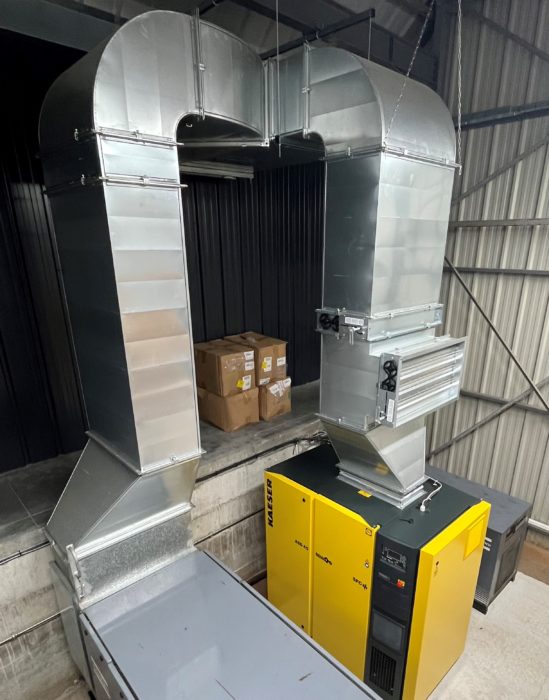 Air Compressor KAESER
Our brand new air compresseur KAESER ASD with variable-speed drive is fully working.
The newly improved ASD systems save energy in a number of ways: equipped with further-refined SIGMA PROFILE rotors, the airends are controlled and monitored by the industrial PC-based SIGMA CONTROL 2 compressor controller. This advanced controller matches compressed air delivery to actual air demand and keeps costly idling time to an absolute minimum, thanks to its Dynamic control mode.
The new synchronous reluctance motor combines the advantages of both asynchronous and synchronous motors, all within a single drive system. The motor contains no aluminium, copper or expensive rare earth materials, making the drive system durable and easy to service. Furthermore, the functional principle keeps heat losses in the motor to a minimum, which results in significantly lower bearing temperatures, thereby ensuring extended service life for the motor and bearings. Together with a perfectly matched frequency converter, the synchronous reluctance motor delivers superior performance compared to an asynchronous motor when it comes to losses, particularly in the partial load range.