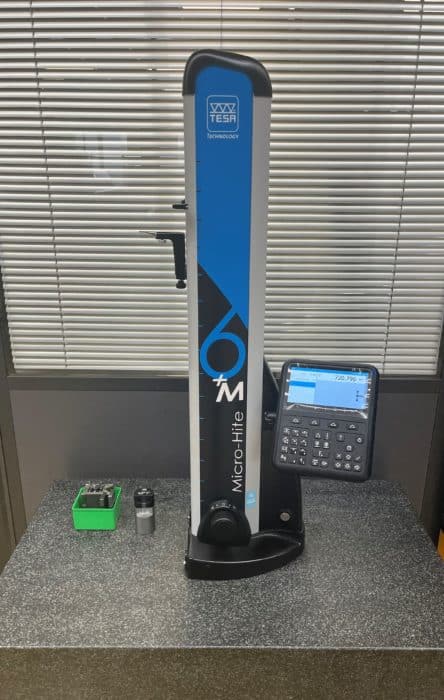 A new Height Gauge, up to 770 mm !
This week, we took delivery of the first part of our new measurement instruments.
The motorized gauge TESA Micro-Hite, with a capacity up to 770mm, is within our walls !
This motorized gauge is distinguished first of all by its exclusive patented hand-wheel for displacement (FEEL&MOVE technology) that combines fast probe positioning with fluid execution of a measurement sequence. Universal machine that can be integrated as close as possible to the user. It is not only equipped with 1D basis functions, but also with advanced measuring modes (angle, programming, 2D, …) that are welcome when certain metrological requirements become more constraining. With the integrated patented QUICKCENTER technology, the height gauge gives clear indications not only when certain capturing simple points but they become a proven advantage for the determination of the culmination points.